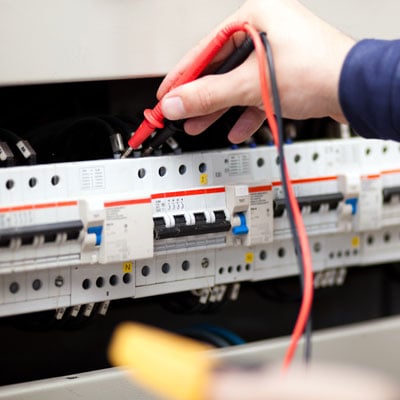 Portable Appliance Testing
A PAT ON THE BACK IF YOU'VE BEEN TESTED
In the wake of the recent Grenfell Tower tragedy public awareness of Health and Safety Regulations has reached new heights and simple precautions such as PAT Testing may have saved many lives.
The Institution of Engineering and Technology's BS 7671 Wiring Regulations sets out the standards for electrical installations in the UK and the 18th Edition due to be released in July 2018 is eagerly anticipated by the electrical contracting industry as it represents the benchmark for Health and Safety.
PAT TESTING: WHAT IT INVOLVES
PAT Testing involves the testing of every electrical appliance to establish the safety and suitability.
PLUGS
Checked for damage
CABLES
Checked for wear and tear. Also checked for cuts and heat damage
FUSES
To ensure correct rating is fitted
EARTH
To ensure earthing of appliance meets acceptable standards
LOAD TEST
To Check if the equipment and fuses operate correctly
EARTH LEAKAGE
To Measures the leakage current to the earth while the appliance is operating
FUNCTION
To ensure appliance is fully operational.
After appliances have been tested, Watkins Cole provide PAT testing certificates to business owners after your appliances have been successfully passed our tests. The certificates show that the company is in compliance with regulations by having their portable appliances regularly inspected for damage and or risks.
Ask us for more details:
Call us on 020 8669 2438
or email info@drddev1.co.uk
TO DOWNLOAD A PDF VERSION OF THIS ARTICLE CLICK HERE